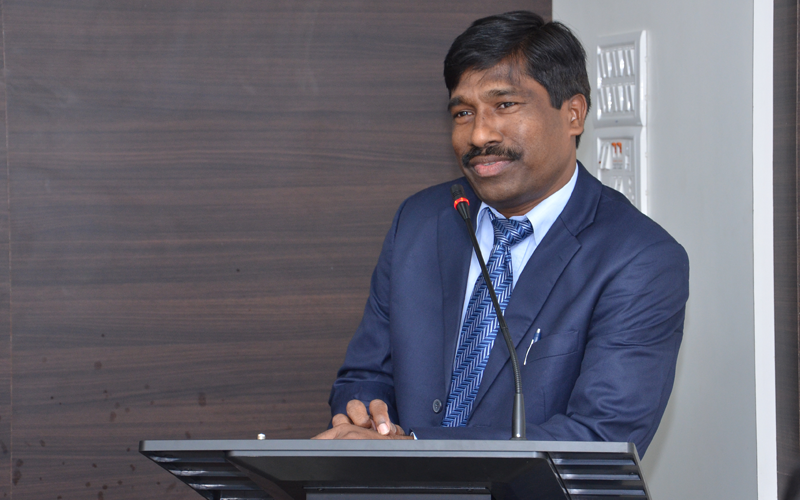 View Profile
Mr. Vasant Mestry, Managing Director was born and brought up in a small village of Konkan in Maharashtra. From childhood, he started working for his livelihood by helping his father in his carpentry work. He was fortunate enough to receive quality education and was always blessed by good teachers. With continuous support from his family and teachers, he completed his primary education in his native place and then persuaded to Mumbai for better prospects in career and wellness of his family.
He was the first one, coming to Mumbai from his family and had no one to welcome to this dreamland. He could manage for accommodation with a request to his far relative. To persuade with his career, he joined a Polytechnic and even secured a part-time job. Financial conditions forced him to work everyday for almost 16 to 18 hrs a day, unknown of holidays.
After completing education he joined an engineering firm and started working as a Process Equipment Designer. While working on various projects he thought of doing something more, as an alternative for fast growth. He then started executing small design and construction projects with the help of another small fabricator. Simultaneously, he even completed 'Piping Engineering' from IIT – Mumbai.
He joined Engineering Design Consultancy, MNC organization and started working on various Oil & Gas projects, in India and abroad. While working he learnt that due lack of experience, training and guidance, engineers are committing technical errors and then reworking on it that led to shear wastage of time and money and finally invited grudges from Clients. There Mr. Mestry realized, the lack of trained and skilled manpower for engineering design projects. This agitated him to such an extent that finally he was evolved with a methodology of reducing wastage of valuable man-hours that are extremely precious for any engineering organization. His passion of providing good education and right path drove him to transform existing state of piping modules.
After interacting with various authorities in industry, leading piping consultants and looking at future global demand, he conceived basic module of Piping that gave birth to more user friendly, robust Piping module. Module developed was capable of saving remarkable efforts involved at every stage of design and delivered a optimal design that met the challenges of competitive cost effective projects.
Mr. Mestry finally quit his MNC job and laid the foundation stone of 'Suvidya Institute of Technology' in March 2002 and thus got transformed to popular Mestry Sir. Thereafter, there was no way looking back. Global Industry took a note of Mestry Sir's efforts and started recruiting SIT students and offered training assignments. Media recognized his innovations and facilitated to reach masses with his interviews. Social organizations have felicitated him by various awards for the contributions to improvise the educational values for the vision and mission he carries for betterment of society.